Newsletter August 2020 - Membership, Mission Statement, Club Survey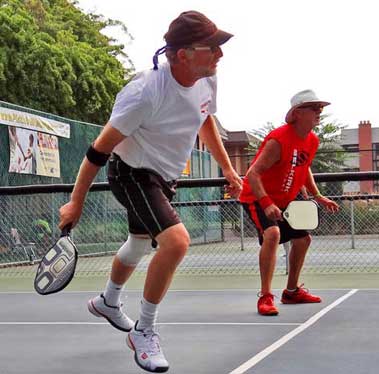 Hi All. Quite a number of things happening right now.
Most importantly PKC is offering 2020 Pickleball Kelowna Club Membership.

PKC is restating our Mission Statement.

PKC has a survey that we need your feedback on and appreciate you taking the time.

Lessons are happening in our area.

The PKC Black Box Key Holders Group could be very important to the health of our players.

The City of Kelowna Indoor Pickleball opportunities.

Many thanks to, details below.

2020 Pickleball Kelowna Club Memberships:
Dear All Kelowna Pickleball Players,
As you are well aware, this year the Pickleball Kelowna Club schedule and activities have been suspended due to COVID 19 and the safety measures associated with this virus. Pickleball Kelowna Club will not be running any programs, lessons, or rating clinics for the remainder of the 2020 season. However, the Pickleball Kelowna club continues to work behind the scenes, advocating on your behalf for the development of pickleball in Kelowna.
We are asking you to consider purchasing a 2020 membership to the Pickleball Kelowna Club, to exhibit support for the club and help cover PKC yearly expenses. The cost of this membership will be $35.00.
This $35.00 includes both your Pickleball Canada ($5.00) and your Pickleball B.C. ($2.50) renewal fee, validating both until September 30, 2021.
If you have been using the Parkinson pickleball courts for the opportunity to play, get some exercise, meet up with friends and improve your game, please consider supporting PKC by purchasing a 2020 membership.
PKC is also sending out a survey seeking your input. Please consider completing this survey to help guide the future of the Pickleball Kelowna Club.
Instructions for purchasing a 2020 Pickleball Kelowna Club Membership:
Sign on to TrackitHub.com

For new members: create a profile

Please include all information for the Pickleball Canada membership

Select 'Join a Club"

Type in Pickleball Kelowna in the search bar and select Pickleball Kelowna

Scroll down to the last group, "2020 PickleballKelowna Membership Group"

There will be a money sign beside this group

CLICK DIRECTLY ON THE MONEY SIGN

Fill in 2020 membership application information and pay

Payment is through PayPal, however, you do not need a PayPal account to pay.
If you have any problems please email PKCregistrar@gmail.com for support.
Thank you, Pickleball Kelowna Club
Mission Statement
Pickleball Kelowna Club's mission is to lead in the growth and development of pickleball in Kelowna by focusing on the following three areas:
1) RECREATION
Increase participation, develop sportsmanship, and foster an inclusive community of pickleball players by organizing scheduled play for all skill levels, introducing pickleball to new players, and ongoing lessons.
2) COMPETITION
Scheduled skill-based Ladder play allows players to improve their skills in a competitive environment. Pickleball Kelowna provides a Pickleball Canada sanctioned tournament on the third weekend of July each year, attracting players from all over and providing local players the opportunity to participate as players, referees, and volunteers.
3) ADVOCACY
The immediate focus and the ultimate goal of the Pickleball Kelowna Club is to work closely with the City of Kelowna to develop a new pickleball facility. Our vision is to build the best pickleball facility possible, for both indoor and outdoor play.
Pickleball Kelowna Club 2020 Survey
Please click on this Survey Monkey link https://www.surveymonkey.com/r/632235S
to complete the following survey to help guide the future of the Pickleball Kelowna Club. On average it takes about 3 minutes to complete.
1. Gender
Male
Female
2. Which of the following best describes you?
New player
Beginner
Recreational
Competitive
3. How often do you like to play pickleball?
Once a week
2-3 times a week
4-5 times a week
Daily
4. Rank the following in order of importance.
____ skill-based round robins
____ TIH Ladder
____ on-line reserved court play
____ drop-in play
5. A club skill level rating is necessary for playing in skill-based round robins and club tournaments. How important is a club rating to you?
6. Which of the following schedules options would you choose?
Morning: online reservations
Afternoon: TIH Skill Group Round Robins/ TIH Ladder Play
Evening: online reservations, lessons (one day a week), drills and ball machine
Morning: TIH Skill Group Round Robins/ TIH Ladder Play
Afternoon: online reservations, drills, and ball machine
Evening: online reservations, lessons (one day a week)
Morning: Online Reservations
Afternoon: Online reservations, lessons (one day a week
Evening: TIH Skill Group Round Robins/ TIH Ladder Play
Other schedules:
Morning : ______________
Afternoon:____________
Evening: _______________
7. Rank the following in order of importance.
____ lessons
____ professional clinics
____ ball machine and drill practice
____sanctioned tournament
8. If Pickleball Kelowna Club ran a monthly competitive tournament for members only, involving players competing against other players of similar skill levels would you participate?
Very interested
Somewhat interested
Not interested
9. Pickleball Kelowna Club members, executive, and advocacy groups are currently working with the City of Kelowna in pursuit of a new and larger pickleball facility for year-round pickleball in Kelowna. In the past, PKC has set a portion of membership dues aside for a future courts fund. Our immediate mission is to pursue donations and sponsorships to further increase this fund. Rank the following ways to enhance the Future Courts Fund.
____ fundraising by all members
____ donations from members (perhaps you want to donate what it normally costs you to go down south).
____ increasing the yearly membership fee
____ sponsorship (if you know of a company willing to sponsor, please write in comments below)
_____ PKC Bank Loan
_____ bequest money from your estate
10. If Pickleball Kelowna in partnership with the City of Kelowna were to build an indoor winter facility supported by user fees, would you use it?
Extremely interested
Somewhat interested
Not at all interested
Please email info@pickleballkelowna.com if you want to further provide your opinion, suggestions and
comments, to help guide the future of the Pickleball Kelowna Club.
If the link does not lead you to the survey, copy and paste the link below into your web browser.
https://www.surveymonkey.com/r/632235S
Lessons:
Rebecca Hackman & Mike Botterill are hosting lessons both at the Lake Okanagan Resort and at the Vernon Marshall FieldsPickleball Courts. Contact them at rhpickleball@outlook.com
Roberta Meakin has August PB Clinics at Anders Courts in West Kelowna. Contact mmballet@hotmail.com
PKC Black Box Key Holders Group:
You know who you are, you are one of the many PKC volunteers who over the years have been entrusted with the Black Box Key and now although your traditional roles are not being called upon, you are very important to all the players down at the courts.
PKC is asking you to make a point of having that key with you every time you go down to the courts because you may need to open the Black Box because we are keeping the AED, with pads replaced and battery checked, along with the PKC Emergency First Aid Kit in the Black Box and the Black Box is locked.
Because, we are now keeping loaner lawn chairs available in the Silver Box End, same lock, and same key as the Black Box Key. These lawn chairs make having that fifth person on your court much more comfortable and encourages everyone to stay in their court.
Indoor Pickleball Fall Programs:
City of Kelowna Indoor Pickleball Fall Programs is looking for help. Not sure exactly what they need, could be instructors, could be hosts, but they are looking for 4 or 5 experienced players.
Please contact Kim Przybyl at the City of Kelowna kprzybyl@kelowna.ca
Many thanks to:
Gar Wyatt – keeper of the Silver Box Equipment End, most recently keeper of the squeegees as 6 of the 8 were worn out due to all the rain we have had this spring. Please help Gar and PKC by not abusing the squeegees. Also, one phone call on a Saturday morning and Gar was available to weld the door assembly that had been tampered with.
Ray Gagnon – always available to make things happen, reset the nets at proper net height, although the heights never last long, found and installed the squeegee court hangars. Please help Ray and PKC by using those squeegee court hangars, and by donating to PKC so we can get new court facilities where the net assemblies are new, the court surfaces are new, the fence is new…
Stan Kuropatwa – always available to make things happen. Most recently enabled the move and installation of the Black Box to where it is today.
Wendy Cunningham – ready again this year to pick up where she left off last season. Please help Wendy and PKC by taking your garbage, your broken balls, someone else's garbage to the garbage bin.
Parkinson Outdoor Pickleball Court Users – thank you for listening, thank you for trying, thank you for understanding that we all need to abide by the suggested parameters that we find ourselves playing within.
Sport Kelowna – yes, thank you to Sport Kelowna for the Portable Potty, and thanks again for acting so quickly when the request was made to have it pumped and cleaned more regularly.
A Special THANK YOU to ALL the Pickleball Players who are stepping up and purchasing the 2020 Pickleball Kelowna Club Membership. We appreciate your support now, and together we all will really, really need each others support as we work towards making our new facility happen.
Thank you,
The Pickleball Kelowna Club