Pickleball Kelowna Club Update #2. Lets get you registered with Pickleball Canada (PCO)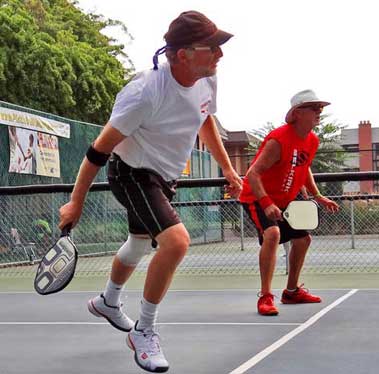 Hello Pickleballers
The Pickleball Kelowna Club (PKC) is very excited to launch our 2021 season of club pickleball play. The season will open May 1st. PKC Registration will start in early April. Check out the club website www.pickleballkelowna.com
PKC is proud to announce that we are one of the 8 clubs in B.C. that are able to register for Pickleball Canada and Pickleball B.C. through the new PCNS system. We suggest you renew or join PCO/PBC before April 1, as the cost will go up from $7.50 to $12.50 after April 1. Both PCO/PBC memberships can be renewed at the same time on the new PCNS website. All Pickleball Kelowna Club members are required to have a current Pickleball Canada (PCO) and Pickleball B.C. (PBC) membership.

Pickleball Canada (PCO) Registration Instructions:
PCO Existing Members:
1. To find your PCO membership number and renewal date go to www.pickleballcanada.org
2. Click on "Login" at the top of the page, enter your email address, and click on Forgot Password. Once you reset your password you will be able to view your PCO membership number and renewal date. (passwords did not transfer to the new PCNS system) PLEASE CHECK YOUR SPAM FOLDER FOR THIS RESET EMAIL FROM PCO. Be aware that there might be a delay in receiving the reset email.
3. If you have had a PCO membership that has expired or your existing renewal date is within 60 days, proceed to renew your membership. Note: you can only renew your membership 60 days in advance of your expiry date.
4. If your PCO membership is current you do not need to renew, just note your PCO Membership number.

New Prospective PCO Members and Expired PCO Members:
1. Go to www.pickleballcanada.org and click the JOIN NOW button.
2. Choose British Columbia and Pickleball Kelowna Club.
3. On the left, halfway down the page it says 'Are you a new or renewing member? If you are renewing, click on LOOKUP MEMBERSHIP. It is really important to select 'renewal' if you have ever been a PCO member.
4. Choose Pickleball BC from the drop-down menu, fill in the required information and click on SEARCH.
5. If you are a new member, please fill in the required information and proceed to the payment step. If you are a renewing member, you may still be required to fill in some details on your profile page.
6. Please write down your PCO membership number so when you register for the Pickleball Kelowna Club you can add the PCO number to your registration profile.
Stay tuned for Update #3 coming soon. Instructions on how to register with the Pickleball Kelowna Club
If you need more detailed instructions for Joining PCO and PBC, please watch this you-tube video:
Thank you
The Pickleball Kelowna Club