Newsletter February 2021 - Pickleball Kelowna Club Update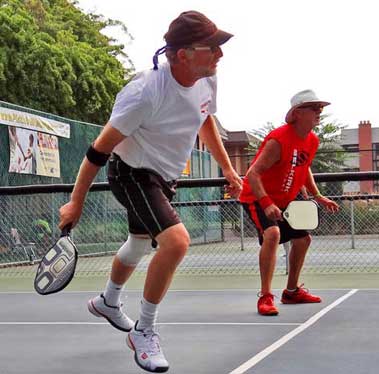 February 16, 2021
Hello Pickleball Players,
The Pickleball Kelowna Club is happy to announce that once again in 2021, we will provide an active pickleball club at the Parkinson Recreation Center Courts. Your PKC Executive Board has been donating many volunteer hours to organize the season. As COVID will be with us for the duration of the 2021 Season, every one of our PKC Executive decisions is adapted to that fact of life.

PKC Registration will start on April 1, 2021, with the ability to make court reservations and sign up for league play as soon as you register. Our club season this year is May 3rd through to September 26th. The registration fee is $90.00 plus GST. This registration fee does not include Pickleball Canada or Pickleball BC fees as both fees will no longer be collected by clubs. PKC detailed registration instructions will be in the next email, which will be sent out when the registration system is ready.

PKC Programs will offer Monday Doc's Co-Ed League, Tuesday Men's Day League, Thursday Ladies Day League, Friday Mixed Partner Play League and Monday 4 pm - 8 pm Lessons. All other Club Court 2 hour Time Slots will be available using the Membership Only Online Reservation Court System.
Jegysoft Club Management Software, our reservation software, will provide the Membership Only Online Reservation System. Each club member will be limited to 3 club bookings per week, including any Club Program. In addition, each club member will be limited to 3 club bookings on record at any one time. Club Bookings will be available from May 3rd through to Sept 26th. Once you are registered as a Club Member, you can start making your bookings. Detailed instructions for signing up for league play and reserving a court will be provided in the next email.
PKC will not be providing a skill-based ratings procedure for club members. Instead, each Club Program offered (except Friday Mixed Partner Play League and Monday Lessons) will use the new Pickleball Brackets Performance-Based Software. Members who want ratings and/or who want to plug into a program without having to arrange to play with others, now have the opportunity to play in a league. PKC is excited to streamline with our National System as this is the same performance-based software that is expected to be used by both Pickleball Canada and the USAPA.
The PKC Pickleball Tournament will continue to be the 3rd weekend in July however this year our tournament on July 17/18 will be a Club Members Only Tournament, recognizing COVID may minimize travel between communities. PKC will also block off two other weekends for future PKC events, August 28-29 and Sept 25-26.
The Proposed Fall 2022 Facility: Answers to your questions.
Yes, PKC has been quiet the last few months with much of the heavy lifting done last fall. PKC knows what we want to build, what we want to have inside, and how much it will probably cost. Yes, PKC has budgeted for both managers and staff for the facility. No, we have not raised all the money we will need, if and when we get the final ok from Sport Kelowna, we will be re-focusing on raising funds. Yes, we are still talking to Sport Kelowna. Yes, there has been nothing concrete to report to date.
As yet we do not have a yes or no re our proposed facility being accepted on the parcel of land under discussion. Yes, PKC can go elsewhere and provide the land ourselves, or a building, both will always be an option. Should someone come up with a few million dollars please contact me. Yes, PKC can wait for the final PRC land plan, and maybe, just maybe, we might have something at PRC in another 10 years. And, yes the identical Vernon Facility is opening in early March of this year.
PKC wishes there was more to report, but it is what it is.
Pickle on...
Dale @ PKC
PKC President